Bruce Helgeson TRIO
featuring...
Doug Norwine-Sax
Doug has earned 12 Gold and Platinum Records,Touchstone,Universal,Warner Bros,Fox,Paramount,Sony Recording artist,
(Toured with Paul McCartney, Sinatra, Ray Charles etc)
Let's see what else can be possibly be said about Doug...his further credits go on to read like a dream...Simpsons(for Lisa /BG Murphy),Frasier,Seinfeld, Berklee teacher, et al, but his playing goes Beyond that...OH what a musician and what a great fun guy!!
The TRIO of Guitar/Sax/Bass...
This is one very solid performing unit, featuring Los Angeles recording artist, Doug Norwine. We DO love the music, and you will too!
Our goal is to passionately share the artform of dynamic, creative music, and deliver it to the audience on a silver platter. Our artform might best be described as Jazz since it is based on many styles, improvised composition, and involves many facets of current and historical music. We've selected 3000+ of the finest songs ever written for our repertoire.
Please consider booking us for your future events, put us in your contacts, and please tell your friends.
-Bruce
864.276.7727 cell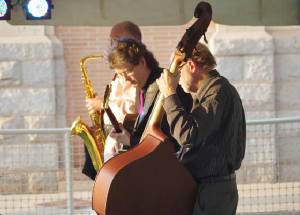 Photo-JIm Bandy
====================================================
Goin for it!!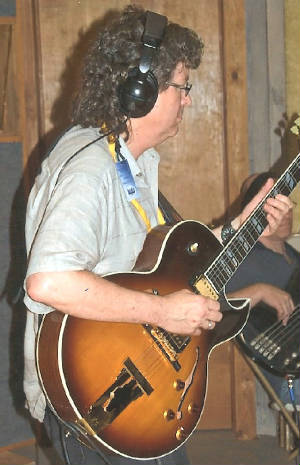 Studio Fun!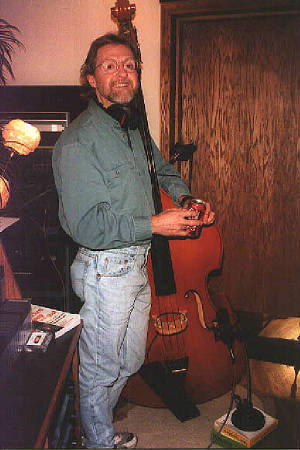 Doug Norwine-Sax
Do check out the rest of this site, for background info and unique music items.
Jazz Guitar PERFORMANCES for Events & Fine Restaurants.
Stylings of Choice Music
For Bookings or Lessons